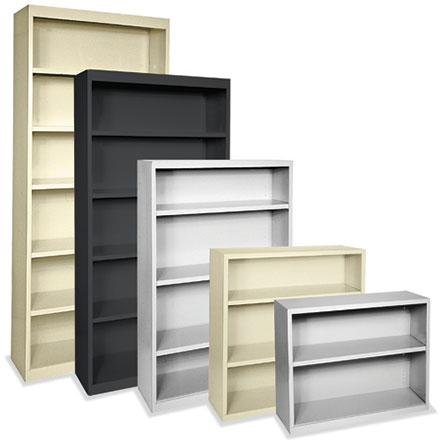 New Steel Bookcase with 5 Shelves; 4 Adjustable, 1 Fixed.
Welded 22 Gauge Steel Construction.
200 LB Shelf Capacity. Adjustable on 1″ Centers.
Multiple Color Options. Extra Shelves Available Upon Request.
Dimensions: 35″ Wide x 13″ Deep x 72″ High
Also Available in 2, 3, 4 and 6 Shelf Sizes.
Lead Time Varies Depending on Finish.
Pick Up or Additional Charge for Shipping or Local Delivery to the Greater Rochester, NY Region.
Contact Us for More Information: 585-436-8870.
http://officewerksofrochester.com/contact-us/
Price: $250.00
Qty Available: To Order